We've Got Ford Financing near Goodyear and Beyond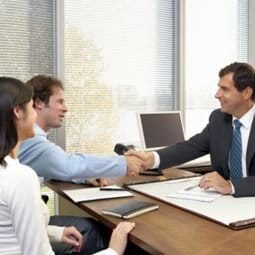 You've finally made it. Maybe you came in all the way from a town near Goodyear, but it's finally here - the final step of your car buying journey - Ford financing. A few papers to sign before you drive off into the sunset, and with an expert team who have decades of experience here in helping people just like you find the auto loans they need it's actually closer than you think. With our team at your side, you can rest assured that you are in the best possible hands.
Our financing team having long working relationships with all the major lenders across Arizona so you get the best Ford financing, even near your town by Goodyear, imaginable. Through the entire process, we work with you to develop a lending strategy that will get you the money you need at a rate you won't believe. 
Credit Troubles? Let's Figure it Out!
We understand that buying a new vehicle isn't always a thing that you're ready for, and sometimes your credit isn't quite where you wish it was before making the leap. Not worry, we are here to help you get that auto loan in Buckeye that you deserve, and we know that means working with whatever you have. We can discuss the many options and avenues available when it comes to getting you a no credit car loan, but you should also rest easy knowing that one of the best ways to improve your credit score is with regular payments on a small loan - not unlike the one you might take out for a new Ford. You're doing better than you think you are, come and talk to our experts about it today!